EQuest Education Group and its member institutions (K12 and ESL&EdTech) announced that it had earned accreditation by Cognia, a nonprofit organization that provides quality assurance for schools, school districts, and education service providers.
With this result, EQuest has become the first Vietnamese private educational institution to achieve Cognia accreditation. EQuest member units that have earned Cognia accreditation include Alpha School, Victory Experimental School, Newton Grammar School, Hanoi Primary School for Educational Technology (CGD Hanoi Primary School), The St. Nicholas School, Victory High School (formerly Dong Do High School), iSMART Education (iTD Academy, iTO & 789), and IvyPrep Education.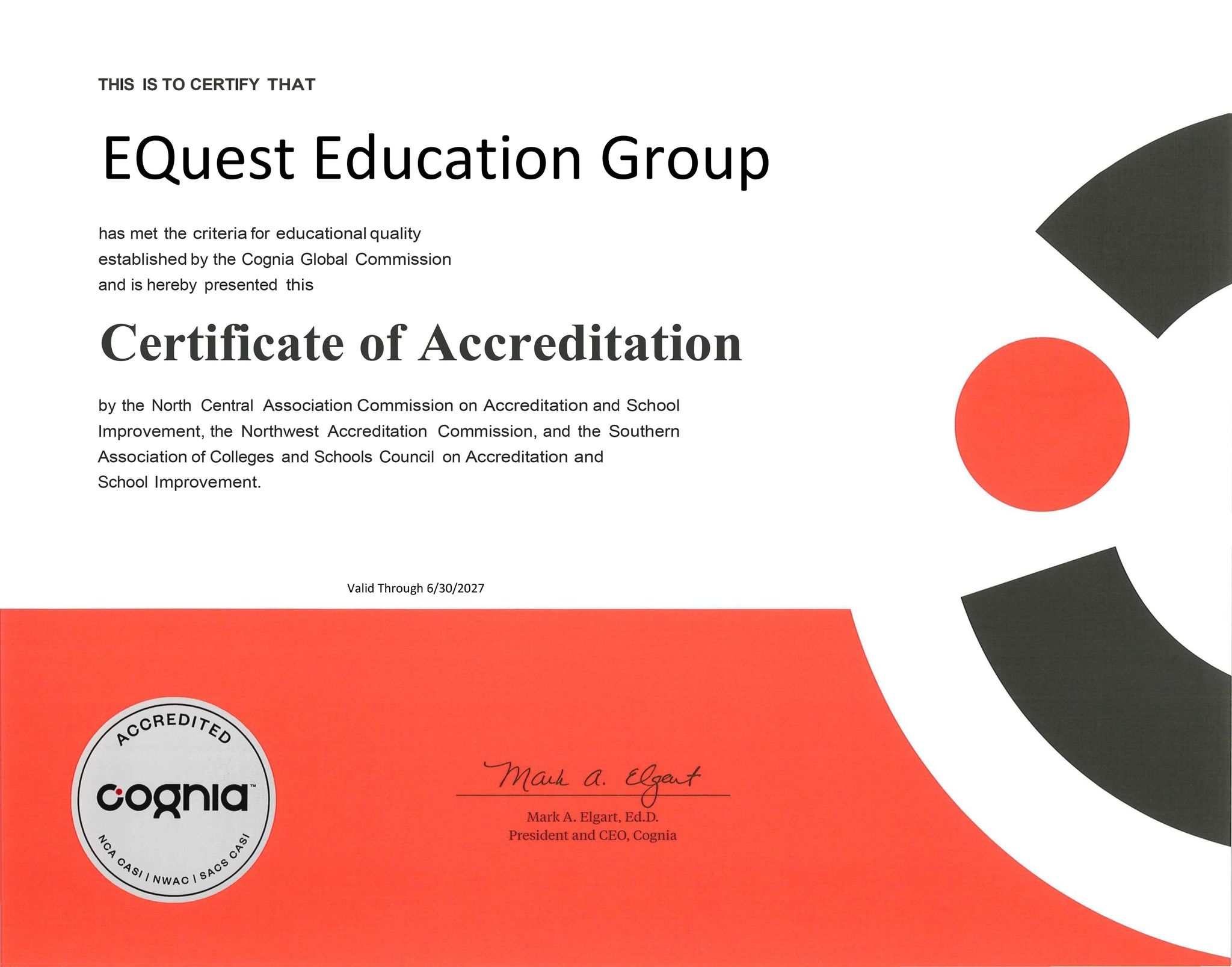 Mark Jonathan Sayer, the Executive Vice-Chairman of EQuest's K12 Division, said: "Achieving this comprehensive education accreditation is such an important milestone for us. I believe that this achievement by EQuest will lead to more schools and universities in Vietnam participating in international accreditation, in turn, raising standards and establishing the position of Vietnamese education on a par with other countries in the region and the wider world. EQuest has so much to offer and I both applaud the team and look forward to our progress, to provide our students with outstanding educational opportunities now and exciting possibilities in their lives ahead."
Cognia is the world's largest accrediting organization, with 125 years of history and accrediting over 40,000 schools/institutions in 85 countries worldwide. Cognia owns the 3 largest regional accreditation agencies in the US (NCA CASI, NWAC, SACS CASI).
The quality accreditation process by Cognia at each institution/educational unit usually takes place within 1.5 to 2 years and is valid for 5 years. EQuest is among the organizations that have achieved the fastest accreditation time.
Dr. Mark A. Elgart, president, and CEO of Cognia stated, "Cognia Accreditation is a rigorous process that focuses the entire school and its community on the primary goal of preparing lifelong learners in engaging environments where all students can flourish. EQuest Education Group is to be commended for demonstrating that it has met high standards, and is making progress on key indicators that impact student learning."