EQuest Education Group has just announced the launching of NBS International School, bringing advanced training programs from the UK, Australia, Canada, and Malaysia to Vietnam, aiming to train new generations of Vietnamese talent to compete on a global scale. 
On December 22, 2022, EQuest Education Group organized an online event to announce the launch of NBS International School with the participation of representatives of international partner universities, embassies of the UK, Australia, and Canada, and partner business groups in EQuest's global network. NBS stands for The New Business School – expressing the ambition to train innovative and creative human resources, contributing to promoting the development of Vietnam's business and technology on a global scale.
A prestigious bachelor's degree in association with universities in the top 3% of the world
NBS offers Bachelor programs of Business and Marketing in alliance with leading universities in 4 continents including:
Bachelor of Global Business Management from the University of Northampton UK (top 20 business schools in the UK)
Bachelor of Marketing from Macquarie University Australia (Top 1% of the world's best universities according to QS Ranking)
Bachelor of Commerce from University Canada West (QS Star 5-star university)
Bachelor of International Business from UCSI University Malaysia (Top 0.9% of the world's best universities according to QS Ranking)
Mr. David Armstrong, Senior Vice President of EQuest Education Group, affirmed that the establishment of NBS and the implementation of the above training programs is part of EQuest's efforts to fulfill its mission of providing world-class educational programs to Vietnamese students at a more reasonable cost. 
Sharing the same opinion, Mr. Harry Rawicz-Szczerbo, Head of Trade and Investment at the British Embassy in Vietnam, in the congratulatory message sent to the event also affirmed that the establishment of NBS is a great opportunity for Vietnamese learners to access high-quality international programs at more affordable costs & more flexible learning models.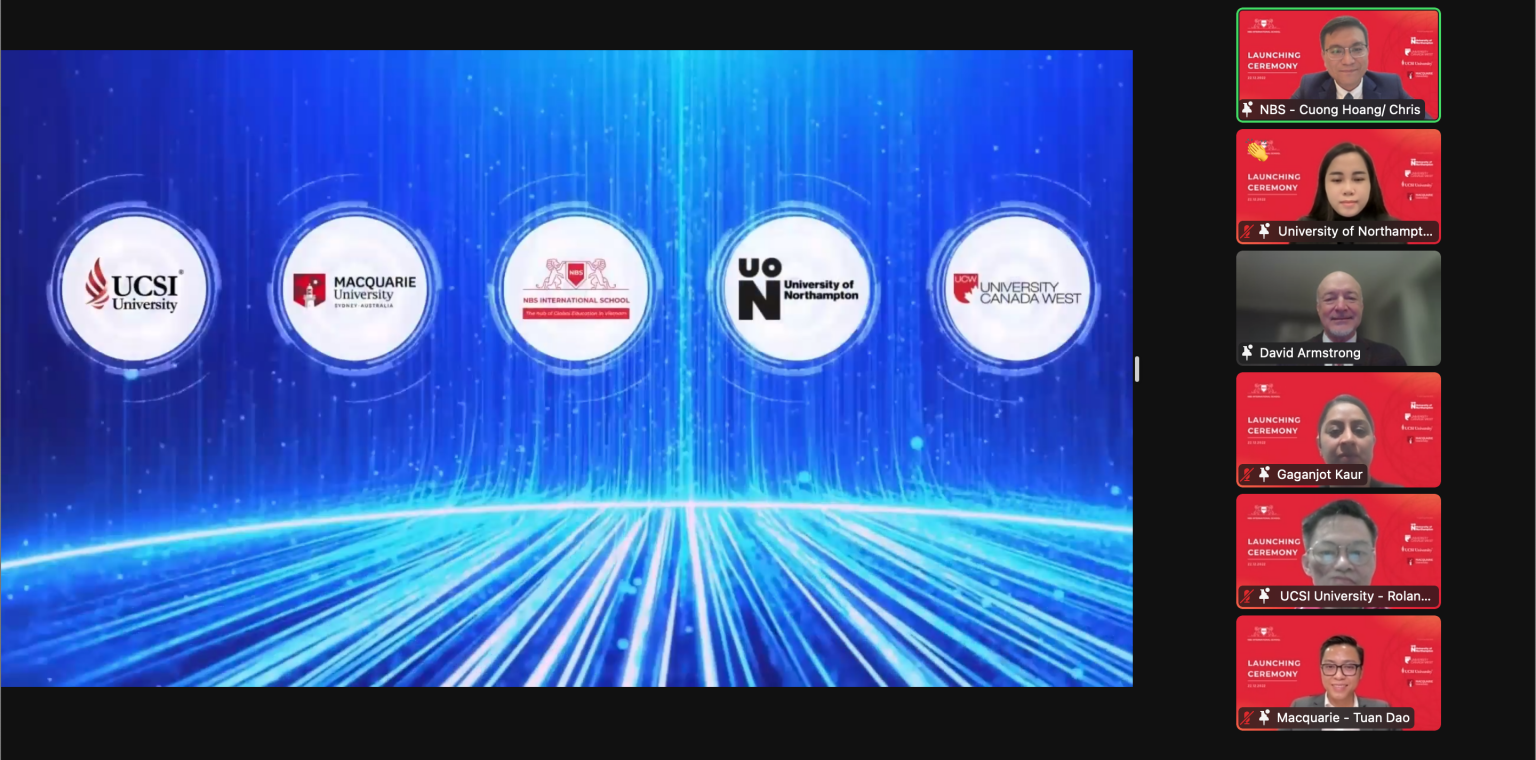 A global study environment in Vietnam
As a member of EQuest Education Group with the mission of "training global citizens" and "contributing to changing Vietnam into a bilingual country", NBS aims to train a generation of talented students who are dynamic and confident to compete in the global human resource market. Their competitive strengths will be foreign languages, working skills as well as high adaptability in the international environment. 
Mr. Hoang Van Cuong, Managing Director of NBS, said that in order to create a truly international environment in Vietnam, the school plans to spend 20% of its target on international students and invite foreign students to participate in student exchange programs. There are international projects each semester in which NBS students work with students from partner universities. The international project is part of the curriculum and is integrated in each subject.
In addition, NBS also focuses on practicality by building training programs closely linked with businesses, especially multinational enterprises, in order to create conditions for students to gain experience and competitiveness in the international labor market. Students' practical working skills will be developed through activities such as: Working on projects with mentors from businesses; Internships at domestic and foreign enterprises… Right at the time of launching, NBS has built a network of experienced mentors working in the UK, Australia, USA, and Canada for many well-known companies. 
Global job opportunities after graduation
After completing the first 2 years of study in Vietnam, students will be transferred to study at one of the partner schools with many opportunities to work in the UK, Australia, Canada, and Malaysia after graduation. Students who want to return to Vietnam after graduation also have many opportunities to work for large corporations that are partners of NBS International School and EQuest such as FPT, Vingroup, CMC, Coc Coc, and Canifa … 
Mr. Nguyen Vu Anh – CEO at Coc Coc affirmed, "Coc Coc has a lot of needs for marketing, user growth, …. We hope NBS will become one of the best marketing schools in Vietnam and NBS students can join Coc Coc in solving these challenging problems."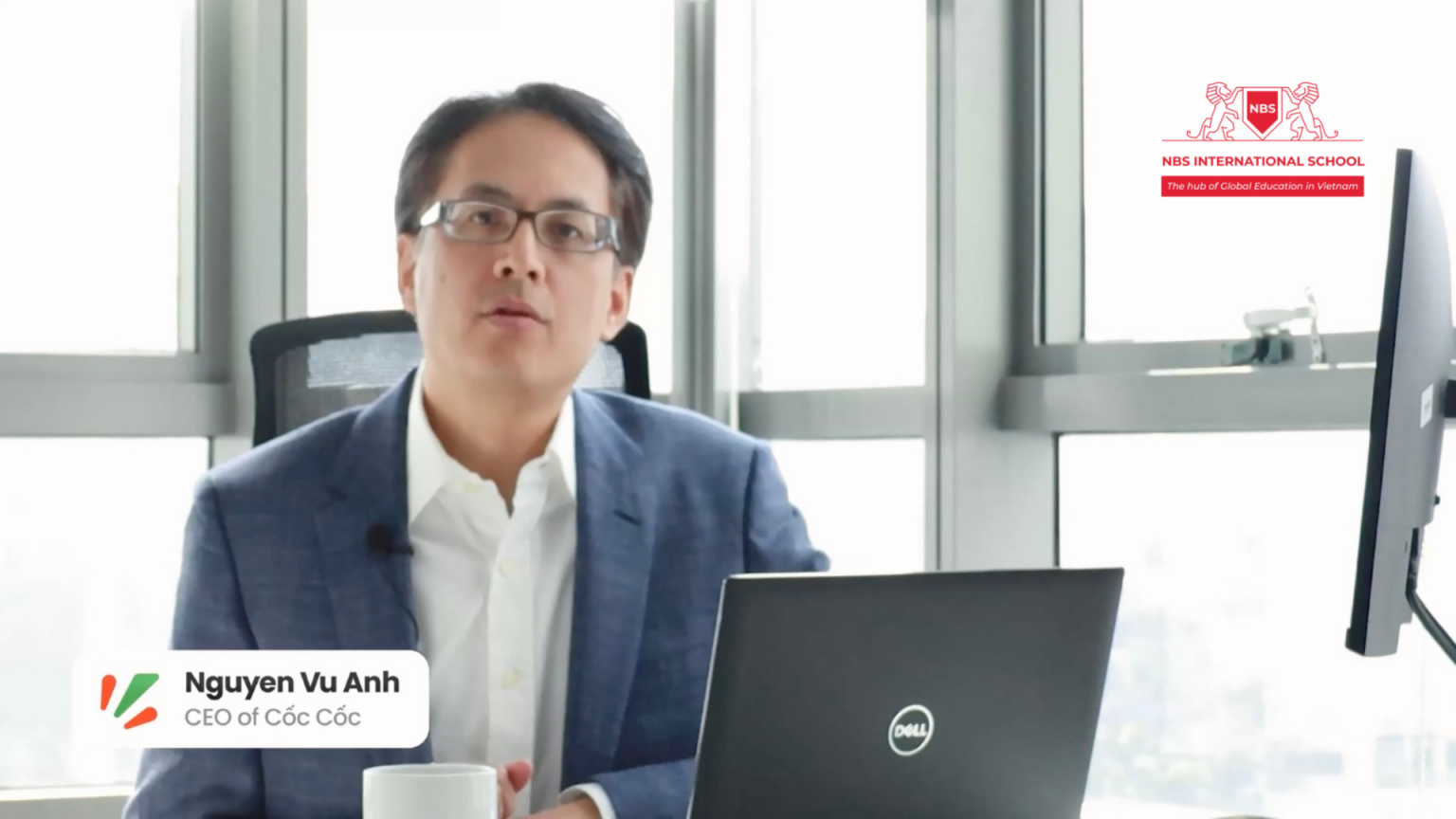 Ms. Nguyen Thanh Phuong – Human Resources Director at Canifa affirmed, "In addition to possessing basic knowledge & expertise in schools, with the training model associated with real-life projects in Canifa, NBS students will certainly have practical experience when working at enterprises, accumulate necessary skills, be able to adapt well to the business environment to confidently take on key positions in Canifa, as well as enter the job market around the world."